Contact Us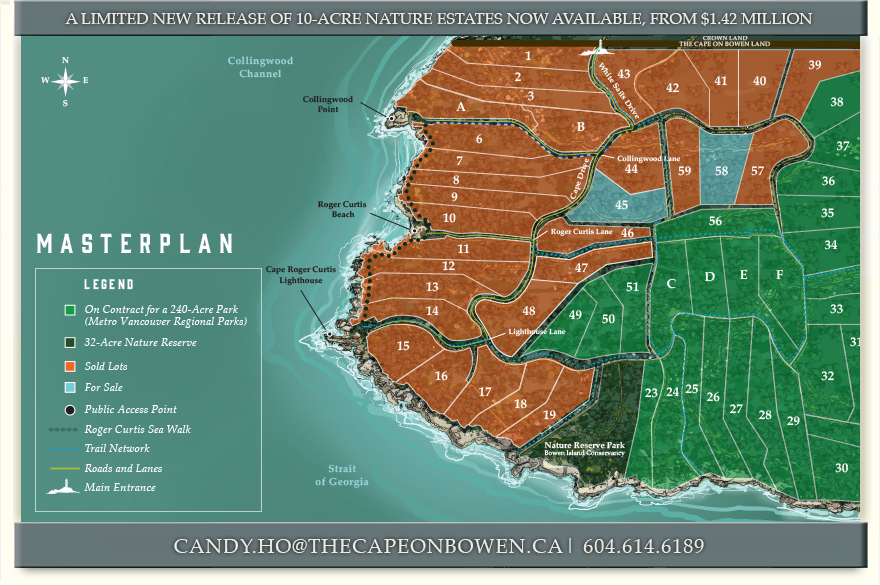 The Cape On Bowen is a very rare oceanfront property.
Just 20 minutes of a ferry ride from Vancouver Mainland, The Cape on Bowen encompasses 618 acres and represents the entire southwest tip of Bowen Island. Here lies a limited number of 10-acre nature estates, within an idyllic, tight-knit island of friendly, caring neighbors who form truly intimate human connection based on shared lifestyle, passions and values... Read More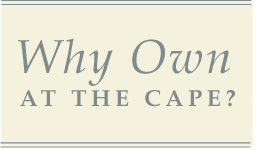 1 | So Close. Yet A World Away.
The trip across the water is so brief (just 20 minutes from West Vancouver) but something happens along the way. Before you even step onto these shores, the strain of the city fades into the distance... Read more
2 | Invest into Nature
Rest assured, you won't find a residential nature estate this vast, within a development featuring a waterfront Nature Reserve anywhere else in Metro Vancouver... Read more
3 | Close-Knit Island Community
It won't take long to know this community. The staff learns your name at the Italian restaurant (the one with the incredible wood oven pizza)... Read more