Register Now

ARCHIVE
Posted August 11, 2012
Posted July 31, 2012
Posted July 31, 2012
Posted May 31, 2012
Posted May 25, 2012
Posted April 30, 2012
Posted December 3, 2011
Posted October 26, 2011
Posted October 1, 2010
Posted September, 2010
Posted June 3rd, 2010

LATEST NEWS
Vancouver Oceanfront Property Increases in Value and Defy Market
The Cape on Bowen invests $50 million in infrastructure including oceanfront trail to lighthouse
May 10, 2013, VANCOUVER and BOWEN ISLAND BC - The Cape on Bowen, a $100 million community on Bowen Island offering Vancouver oceanfront property, reported increasing assessment values despite downward real estate price trends. With exceptional value the Cape continues to redefine the Vancouver oceanfront property market.
The Cape on Bowen's 2012 assessment values appreciated by almost 200 per cent. A forest home site assessed at $470,000 in 2011 is now valued at $919,000, representing an increase in value of 196 per cent. An oceanfront home site assessed at $1,083,000 is now assessed at $2,010,000 representing an increase in value of 186 per cent.
"Market demand for this type of rare Vancouver oceanfront property is continuing to hold strong as our property assessment values are appreciating," said Don Ho, partner at The Cape."The appeal of secluded living with services on Bowen Island and so close to the city, is popular with buyers looking to create a legacy home for family and future generations. The Cape is selling because smart buyers recognize the exceptional value."
Prices at the Cape are remaining stable despite slumping real estate markets on Bowen where according to the Home Price Index, home prices have been steadily declining over the past year, since April 2013. The development has received a substantial influx of new qualified, genuine client inquiries this year.
Over $50 M has been invested over eight years in extensive infrastructure that includes roads, trails, bridges, view corridor creation, environmental protection mitigation measures, and access, telephone cables, internet connections, and water supply to individual lots. All home sites are 'ready to go' for building permits.
Recognizing that the land is unique and the vision for the Cape On Bowen is to minimize the development footprint and take measures to ensure that the land remains pristine while environmentally sensitive areas are protected.
With beaches, shorelines and forest that have been virtually untouched for over 50 years, The Cape on Bowen represents a once-in-a-lifetime opportunity for Vancouver oceanfront property. Building a dream home on one of 59 ten-acre exclusive estates offers great value rather than pay up to $20 M in West Vancouver for a landlocked home and no potential for private moorage.
The Cape on Bowen's Phase one is 72 per cent sold out with Phase two properties now available. Oceanfront properties have a minimum of 190 feet waterfront and range in price between $1.7 M and $3.68 M, with a recent sale of $4.38 M. Inland properties represent exceptional value at $655,000 to $880,000 all within a 5-minute walk from the 1-kilometer waterfront trail built by The Cape for all to enjoy.
By comparison, prices are considerably higher for ocean view properties with ocean views only and no private moorage in West Vancouver where two landlocked water view properties are currently for sale at $13.9 million for 1.62 acres and $19.8 million for a home on .92 acres. The Cape averages 0.5 per cent of the cost per square foot for over 100 times the lot size. On 10 acres, the possibilities are endless; families could create private amenities such as tennis court, putting green, tree houses, organic gardens, and forest trails.
Located on the southwest tip of Bowen Island, The Cape on Bowen is 30 minutes by water taxi to Granville Island. Bowen Island has all the amenities for a fulfilling lifestyle: a vibrant arts community, retail and medical services, good schools, golf courses and great restaurants. Tours of the property are available and a new sales centre has opened up in Vancouver at 1147 Homer Street. Phone number: 1-866-710-0003.
Media Contact:
Scott Henderson - 403.921.2001
scott.henderson@dhzmedia.ca
---
The Cape on Bowen Donates for Bowen's Health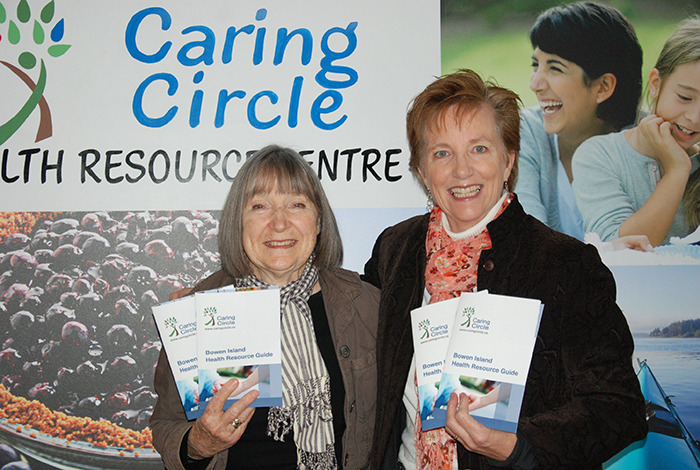 Diane Marshall and Colleen O'Neil hold up the new Bowen Island Health Resource Guide.
This week, the Bowen Island Health Resource Guide will arrive in postal boxes all across the island. The Caring Circle Health Advisory Committee hopes that the publication will become a resource for seeking health care information and recommends that islanders keep it in a prominent place. The advisory committee consists of approximately 14 people who are either health professionals or committed to a healthy Bowen. In addition to the mail-drop, the guide will be distributed to health-related businesses on Bowen.
The idea grew out of a recommendation by the 2009 Age Friendly Report to council that states: "Accessing reliable information was seen to be a fundamental need frustrated by emotional turmoil and systemic inconsistencies."
Since May of last year, Colleen O'Neil worked tirelessly on assembling the guide, contacting health practitioners, BC Ferries, health agencies and researching people on Bowen who might be available to help people in their homes. Assisted by Diane Marshall, Colleen developed the guide until it was ready to go to press.
Another suggestion in the report to council was that the guide could be online. To this end, a website at www.caringcircle.ca has been created and will continually be updated. It also includes links to many useful health-related websites to enable islanders to have a greater access to current care information.
A third recommendation of the report was for Bowen to have a health navigator/coordinator. To fulfill this recommendation, Caring Circle's committee opened the Bowen Island Health Resource Centre on February 20. The creation of this facility was made possible by the generous donation of the office space by The Cape on Bowen until the end of June. Located in Village Square, beside The Village Baker, this office space enabled Caring Circle to engage volunteer health navigator/coordinator Colleen O'Neil to answer questions related to the health resource guide, help people negotiate the health system as well as gather information about health concerns. She will be in the office from 10 a.m. to 4 p.m. on Mondays, Wednesdays and Fridays. In addition to assisting with health related issues and keeping the online guide current, Colleen is developing a resource library, assisting with grant applications, and liaising with experts in the health field. Judging by the enormous enthusiasm of islanders and generous donations of finances, materials and expertise, the idea of addressing Bowen's health needs seems to be tapping into a deep well of need and they encourage anyone with an interest in helping to contact 604-947-9100 or email info@caringcircle.ca.
Caring Circle Advisory Committee offers heartfelt thanks to the following islanders: Stephen and David Bellringer for providing insurance, Brian and Julia McCaig for donating computer, technological support and proof-reading guide, Joyce Ganong for time and knowledge in assisting Colleen with grant applications, Mark Megaw, Shari Ulrich and Knick Knack Nook for furniture and supplies, Jeff Sardari for lighting/electrical/drywall expertise, Gustaaf Tasseron for drywall installation, Peter Moir for painting, drywall patching, cleaning, electrical installation and much more.
Colleen O'Neil and Diane Marshall
Caring Circle Advisory Committee
---
Vacation Home Sales Rise As Investment Stays Elevated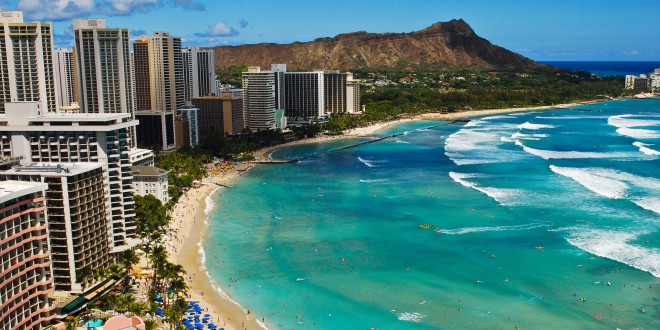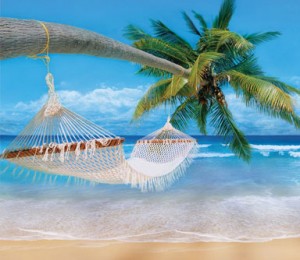 Sales of vacation and second-home properties are on the rise. Improved market conditions alongside attractive pricing are contributing to the successful sales.
According to the National Association of Realtors, "existing-and new-home transactions in 2012, shows vacation home sales rose 10.1 percent to 553,000 from 502,000 in 2011″ (Realtor.org). Meanwhile, while investment-home sales slipped well below a million during the market downturn, they now sit at 1.21 million, only a 2.1 percent drop from 2011 numbers. Owner-occupied purchases, which were at 2.79 million in 2011, rose by 17.4 percent hitting 3.74 million in 2012.
Looking at the overall market, vacation home sales "accounted for 11 percent of all transactions last year, unchanged from 2011, while the portion of investment sales was 24 percent in 2012″(Realtor.org). Although investment sales are down from 2011, they still mark the highest share since 2005. NAR Chief economist Lawrence Yun, explained that investors might step back a bit because of the lower inventory, and rising prices, whereas previously they had rushed to snap up the selection of foreclosed homes offering a great opportunity for conversion into profitable rental properties. He said in regards to second-home purchases, "We had a strong stock market recovery, which helps more people in the prime ages for buying vacation homes. Attractively priced recreational property is also a big draw"(Realtor.org). Expensive recreational property sales increased in 2012, with the median price for vacation-homes rising from $121,300 in 2011 to $150,000 last year. Investment-home prices rose from $100,000 to $115,000.
The market is benefiting from restored confidence in buyers. While 68 percent of primary residence buyers felt it was a good time to buy, second-home buyers show even more confidence with 78 percent saying that now is a good time to invest. Reports show that most buyers intend to hold on to these recreational properties for a "median of 10 years" (Realtor.org). The NAR report showed most vacation-home buyers as holding a household income of $92,100 and being around 47 years old. Meanwhile, investment-home buyers seem to earn about $85,700 annually and be around 45 years of age, with 35 percent of these buyers purchasing more than one property. As prices rise with the market recovery confident buyers are contributing to the increase in second-home property sales!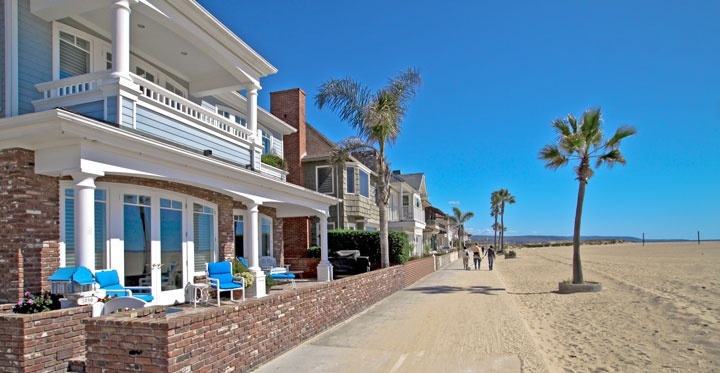 ---
Canadian luxury real estate set for a boost from the newly rich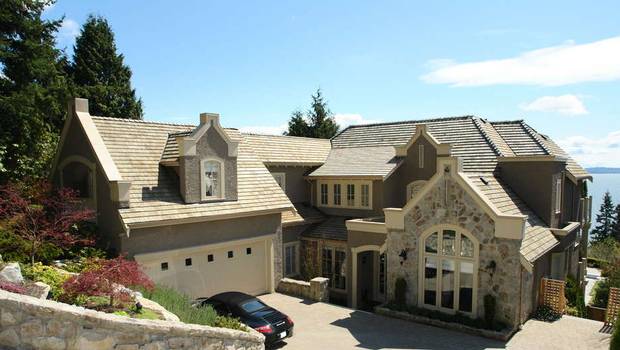 In Canada, the numbers in that category will rise by about 35 per cent over the decade to roughly 6,640, the study says. The largest concentration in Canada will be in Toronto, which currently ranks 20th among global cities for the number of high-net-worth individuals.
One of the consequences of the growing number of wealthy people is that there will be an increasing demand for high-end real estate, even though the supply of luxury properties will remain virtually static, the report suggests. That means the most popular cities for the wealthy – New York and London are at the top of the list – will see increasing upward pressure on prices.
For Canada's key luxury markets, particularly Vancouver, that will mean a long-term jump in prices for high-end real estate, despite recent softness.
The Vancouver region's premium real estate market took a breather last year, although sales of properties valued at $3-million or higher remained well above levels of a decade ago.
The current weakness in Vancouver's luxury market "is probably a temporary thing," Andrew Hay, head of global residential property at Knight Frank, said in an interview from London.
The amount of money pouring into high-end real estate in any specific location shifts as wealthy people look for new places to put their funds, currency rates fluctuate, and governments put in place measures to cool overheated real estate markets, he said. "There is an increasing amount of money waiting to be spent, but it is better informed and changes direction quicker than ever before."
While Vancouver is clearly on the radar screen for wealthy Chinese investors, they will assess other options such as Sydney, London or New York, depending on the situation at any particular time, he said.
Still, over the long term, Vancouver's attractive attributes will draw even more international wealth and put upward pressure on prices of luxury properties, Mr. Hay said. Over all, he predicted, Canada will become increasingly popular as a destination for international wealth along with New Zealand and Australia. That's because of "the rule of law, strong domestic balance sheets, political stability, and [the fact that] they are lovely places to live."
Vancouver is definitely the most favoured Canadian location for the newly wealthy, he said, outstripping Toronto or Montreal.
Dan Scarrow, vice-president of corporate strategy at Macdonald Realty in Vancouver, said some of the high-end market in that city is being driven by immigrant investors, including many originally from China. "It's not like there's a group of investors who are sitting in China and are playing around with the Vancouver real estate market. That is not happening, but there are many Chinese buyers who are already here or will eventually become Canadian citizens," he said.
Don Campbell, a senior analyst at Real Estate Investment Network in Vancouver, noted that the pattern of home price growth in Vancouver closely tracks the movements of Chinese GDP – an indication that Chinese investors have a considerable influence on the Vancouver market .
Mr. Campbell said the overall increase in the number of wealthy individuals in Canada will also be good for premium real estate markets outside the biggest cities. There is new wealth being created by the oil business and other industries, and many of the newly rich aren't in Toronto or Vancouver. "You are starting to see the wealthy not being concentrated in the heart of old Toronto and [Vancouver's] West Van and British Properties," he said, but also in Calgary, Edmonton, Saskatoon and even in Atlantic Canada. There is now demand for luxury accommodation in all those places, he said.
With files from reporter Brent Jang in Vancouver
---
Edmonton Journal
Phase 2 launch breaks sales records
Sixty-five per cent of the Cape on Bowen's Phase 1 has been sold, with only five estates remaining of the original 14. Phase 2 launched in May, with a record-breaking purchase price of $4.38 million for one estate, raising the bar considerably for oceanfront property in the region.
Don Ho, developer and partner at the Cape, said buyers are so enthusiastic because the property is stunning and there is a sustain- able vision at the Cape.
"The estate that sold for $4.38 million is spectacular, with two private beaches and a lot of beautiful areas right by the water, but they are all spectacular," said Ho.
The Neys met with Ho and walked every one of the estates before choosing theirs.
Ho recommended local builders and resour- ces that the Neys rely on. Their home will integrate Douglas fir milled from their own estate in the flooring and trim, not wasting any good lumber.
The Cape has design guidelines and a building scheme with a list of recommended architects. There are environmental protections to prevent clear-cutting the estates, some of which have trees more than 100 years old.
Inland estates are much more affordable at $600,000 to $700,000 for 10 acres within walking distance of the waterfront trail.
"Not everyone wants or can afford waterfront. The inland pricing is set accordingly," said Ho.
The Cape's 618 acres, previously owned by Roger Curtis, was purchased in 2004. For Ho and partner Edwin Lee, the Cape was years in the making: consulting with Bowen Island municipality, conducting environmental impact studies and moving forward at a cautious community-approved rate.
Untouched for 50 years, local residents used the area as their playground for hiking, and some were nervous they would lose public access. Responding to this, the Cape built a one-kilometre waterfront public-use trail complete with bridges and overhanging walkways. Singer-songwriter Shari Ulrich lives on Bowen Island and performed at the launch of the trail last spring.
"The trail is indeed lovely, and I am very appreciative that they provided it, considering there was no formal obligation to do so," said Ulrich.
The Neys expect their dream home to be finished within two years. "It is a dream in evolution. It's worth waiting for," said Rod.